Mindsets: Fixed VS Growth!
Thursday, May 15th, 2014 at 6:42 pm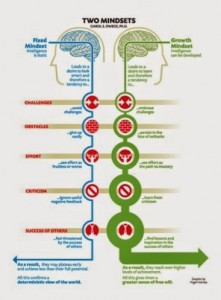 We look at these mindsets in terms of our design challenges and the students we share them with. We want to help foster growth mindsets in students so they are more persistent in the face of challenges, and more resilient (and even welcoming) to failure. In particular we look at the way feedback can affect mindset.
Read The Pros And Cons By Following This Link…
Filed under: Healthy Mindset
Like this post? Subscribe to my RSS feed and get loads more!